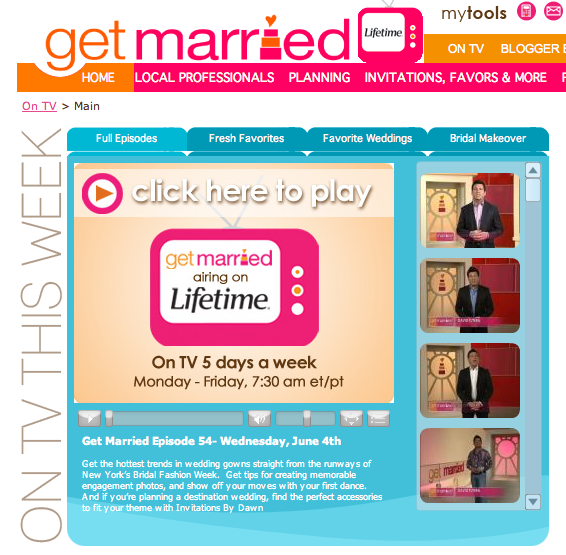 So yesterday, I had a friend of mine call me and say, "Hey you and
Steven
were on TV."  I'm thinking, since I don't let video cameras near me, how could this be?  Our wedding photographer,
Amelia Lyon
ended up being interviewed for a TV special on Lifetime called married.com.  
She is an AMAZING photographer and is worth every penny.  We spent quite a bit of our wedding budget on her pictures and never looked back.  Her editing and relaxed view of how photography should look is refreshing.  I'm very jealous that I can't take pictures like hers!  Check
her
out! Steven and I are on her site too, in the pricing tab! Her
husband, Justin
is also the producer and creator of
Yo Gaba Gaba
on Nickelodeon...Check him out if you have little kids!
Here is the video if you click on the picture!  Pretty crazy...these were some of our engagement pictures.  Look close for us! We're in there 3 times :)