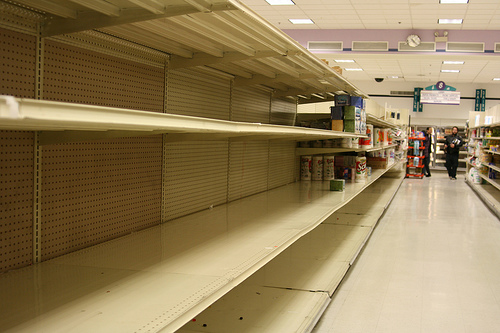 I recently shared that I was going on a journey of couponing to save money. I don't want to stock pile (only if it's canned items I will always use). So, I started emailing these companies. So far to date I have received:
Silk Coconut Milk: Two- $.75 off any Silk product
Tyson: Five $1 coupons off any of their products (we try to buy natural chicken if we can't do organic)
Frito-lay: This was a big fat no and they told me to look for coupons in my local paper. Oh well!
Kid Kritics: Free sample of Almond Cheese - Mozzarella (for those of us who are lactose!)
Huggies: 2 - $2/1 Any Huggies Item
Skinny Cow: $0.25 off any skinny cow candy, 2 - $0.50 off Skinny Cow Ice Cream
I also received responses back from OFF!, Tofutti and Simply Asia who are sending me coupons. I'm waiting for them in the mail!
My Shopping Experience
Yesterday I went to Publix to try my hand at this coupon thing. I went with a few items in mind that I saw sales on. The first was a coupon for $2.00 off any Dial Bodywash or Lotion. Perfect! Here was my breakdown:
Dial Bodywash = $2.97
On Sale: BOGO Free at Publix!
Total = $0.48 per body wash!
Listerine Mouthwash = $3.95
Total = $2.65 (1 Liter Listerine + 1/2 Liter Sample pack of their new flavor!)
OUT OF STOCK! - All quantities
I will say this....store shelves are getting WIPED because of these crazies who think they need 50 of everything. It will only be a short time before stores and manufacturers start limiting the coupons. This happened to me as well at Target where they had a $5 off Coupon for John Frieda Product (something I actually use) and the shelves were literally wiped. Not one item left! Grrrr.
My soapbox for the day: People need to be socially and economically responsible about how they purchase and not hoard items just for the fun of it. Just for the deal. Is it fun to see how much you can save? Sure! But I really need a savings. I'm not buying 200 deodorants just to say I did it. It seems like this whole couponing frenzy is another personification of American greed. Frustrating, but I'll keep trying it! It's worth the dollar here and there that I can use towards something else.
Good luck out there! Do any of you coupon? I'd love to hear how you organize or save!